Victor Slăvescu reading room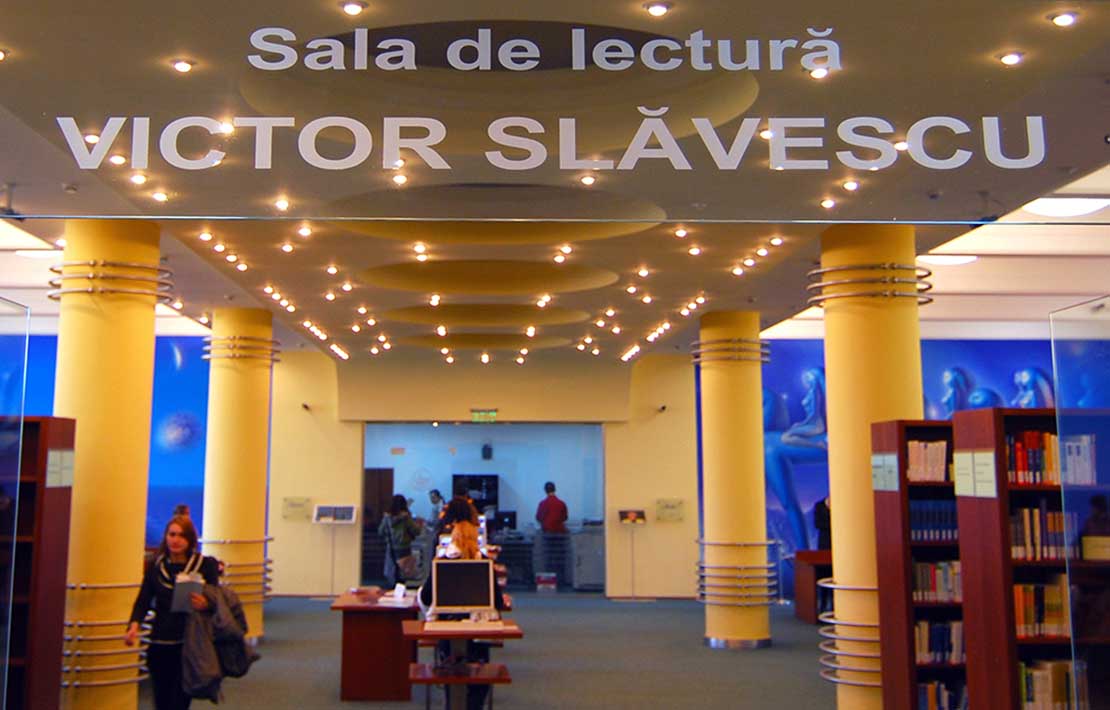 Address

Piața Romană no. 6, Ion N. Angelescu Building, 1st floor, room 0118

Collections

Computer science, philology, psychology, religion, social sciences and humanities, economics, finance, service economics, international relations, law, education, ethnography, linguistics and related sub-fields;

Shelf ordering system

Domains and subdomains according to the Dewey Universal Decimal System (Classes 0-4) – Guide
Room type

Study / reading / book borrowing

Access points to external resources:

5 computers accessing online catalogs or online services, accessing scientific databases with full-text materials, bibliometrics, bibliographic, specialized online electronic resources (eg journals, ebooks, etc.).

Schedule

Monday – Friday | 08:30-20:30

Contact

021 319.19.00 / .01 int. 420
Virgil Madgearu reading room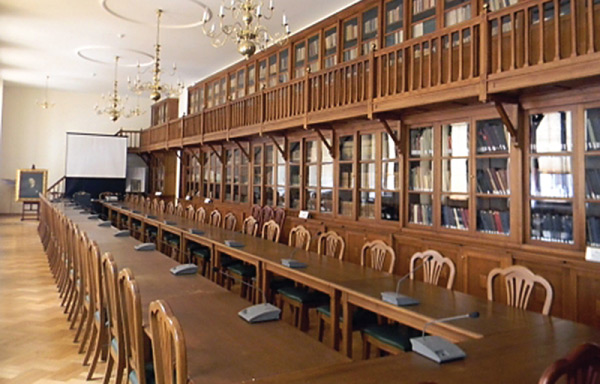 Address

Piața Romană no. 6, Ion N. Angelescu Building, 1st floor, room 0004

Collections

Doctoral theses (1926-1995), old book collection.

Shelf ordering system

Topographic

Open shelf access

No; Indirect access
Room type

Individual study/reading

Schedule

Monday-Tuesday, Thursday | 14.30-16.30

Friday | 12.00-14.00

Contact

021 319.19.00 / .01 int. 635
Ion Răducanu periodical publications reading room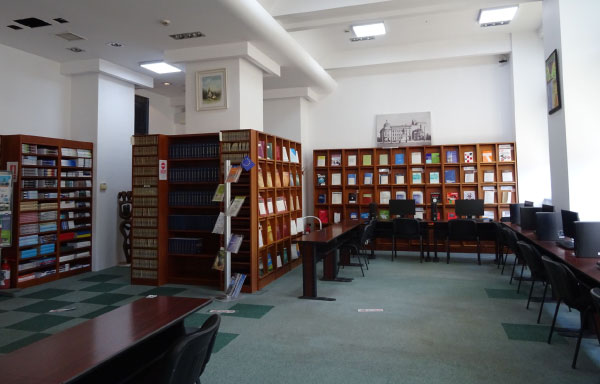 Address

Piața Romană no. 6, Ion N. Angelescu Building, 1st floor, room 0116

Collections

Romanian and foreign periodicals (mainly the economic field); data platforms with online or local access; electronic resources with specialized journals or multidisciplinary content (full or abstract text); electronic resources with full-text content etc.

Shelf ordering system

Alphabetical (journal title)
Room type

Study / reading / accessing electronic resources with online or local access 

Access points to external resources:

10 computers accessing scientific databases with full-text content, bibliometrics, bibliographic; specialized electronic resources (eg journals, ebooks etc); accessing the online catalog or the online services;
1 computer / terminal accessing the specialized platform Thomson Reuters (Eikon for Students) – Refinitiv;
1 computer / terminal accessing the Bloomberg Finance specialized platform.

Schedule

Monday – Friday | 08:30-20:30

Contact

021 319.19.00 / .01 int. 402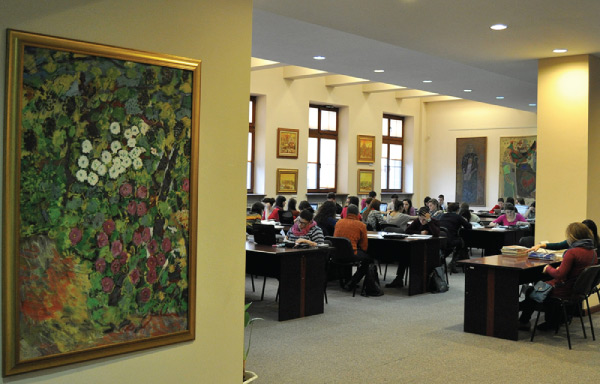 Address

Piața Romană no. 6, Ion N. Angelescu Building, 2nd floor, room 0219

Collections

exact sciences, mathematics, statistics, applied sciences, technology, accounting, general management, enterprise finance, management, marketing, sports-tourism, urbanism, literature, history, geography and related subdomains.

Shelf ordering system

Domains and subdomains according to the Dewey Universal Decimal System (Grades 5-9) – Guide
Room type

Study / reading / book borrowing

Access points to external resources:

3 computers for accessing the online catalog or online services; the scientific databases with full-text content, bibliometrics and bibliographic; specialized online electronic resources (eg journals, ebooks etc)

Schedule

Monday – Friday | 08:30-20:30

Contact

021 319.19.00 / .01 int. 420
The Paul Bran Reading Room also hosts collections of publications, organized separately, publications that make up the Russian World Fund and the CDE Fund, respectively:
"Russian World" Collection
Collections: publications in Russian, on paper or electronic format, in the fields: literature, art, history, social sciences, etc. (approx. 1000 vol.), with shelf access, ordered by domains, according to the Dewey Universal Decimal System (Grades 0-9)
European Documentation Center
Collections: publications of the European Union (Publications Office in Brussels) and about the European Union, with access to the shelf, organized by fields.
More information on the European Documentation Center is available here.
CSIE reading room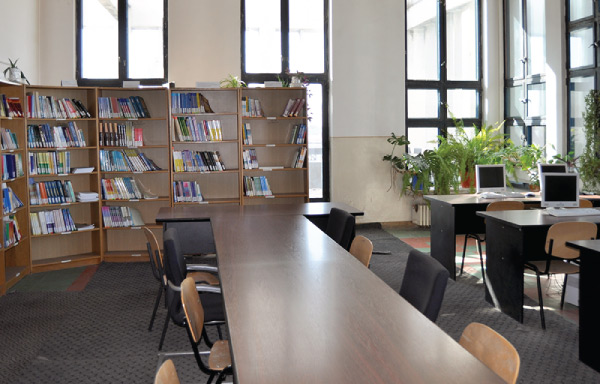 Address

Calea Dorobanților no. 15-17, Virgil Madgearu Building, 7th floor, room 2717

Collections

Publications specific to the profile of the Faculty of Economic Cybernetics, Statistics and Informatics, and to other, related disciplines

Shelf ordering system

Domains and subdomains according to the Dewey Universal Decimal System (Grades 0-9) – Guide
Room type

Study / reading / book borrowing

Access points to external resources:

3 computers for accessing the online catalog or online services; the scientific databases with full-text content, bibliometrics and bibliographic; specialized online electronic resources (eg journals, ebooks etc)

Schedule

Monday – Friday | 08:30-20:30

Contact

021 319.19.00 / .01 int. 329
CSIE book borrowing service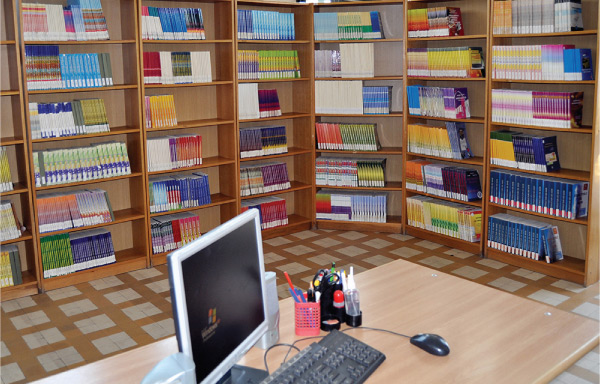 Address

Calea Dorobanților no. 15-17, Virgil Madgearu Building, 7th floor, room 2718

Collections

Publications specific to the profile of the Faculty of Economic Cybernetics, Statistics and Informatics, and to other, related disciplines

Shelf ordering system

Topographic (by quota)
Room type

Book borrowing center

Schedule

Monday – Thursday | 08:30-16:30
Friday | 08.30-14.00

Contact

021 319.19.00 / .01 int. 329
FABIZ reading room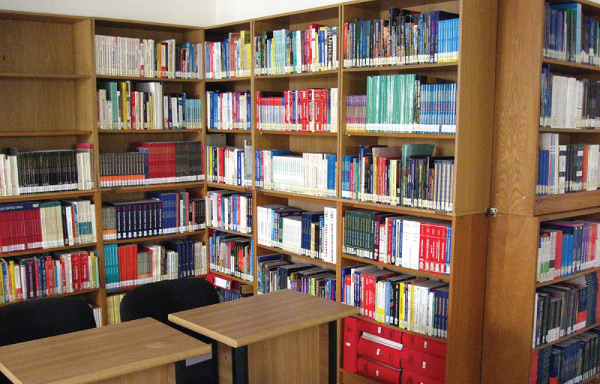 Address

Calea Griviței, no. 2-2A, Victor Slăvescu Building, 3rd floor

Collections

Publications in the fields of social sciences and humanities, economics, finance, service economics, international relations, etc. Most of this room's resources are written in foreign languages (English, French, German).

Shelf ordering system

Domains and subdomains according to the Dewey Universal Decimal System (Grades 0-9) – Guide
Room type

Study / reading / book borrowing

Access points to external resources:

5 computers for accessing the online catalog or online services; the scientific databases with full-text content, bibliometrics and bibliographic; specialized online electronic resources (eg journals, ebooks etc)

Schedule

Monday-Friday | 08.00-16.00

Contact

021 319.19.00 / .01 int. 592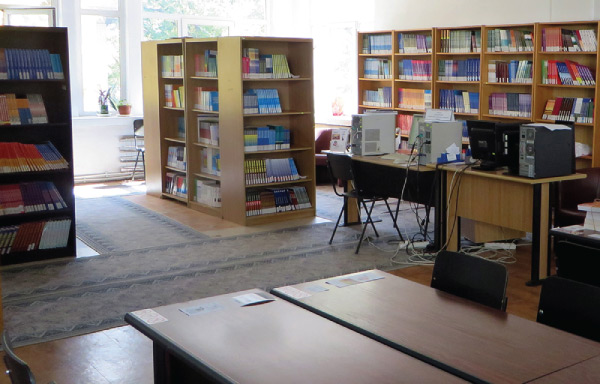 Address

Str. Cristian Pascal, no. 26-27, Belvedere Complex, A1-A2

Collections

Multidisciplinary, covering study disciplines and areas of interest according to the profile of the faculties. .

Shelf ordering system

Topographic
Room type

Study / reading / book borrowing

Access points to external resources:

1 computer for accessing the online catalog or online services; the scientific databases with full-text content, bibliometrics and bibliographic; specialized online electronic resources (eg journals, ebooks etc)

Schedule

Monday-Thursday | 08.30-16.30
Friday | 08.30-14.00

Contact

021 319.19.00 / .01 int. 521
Belvedere II

 

reading

 room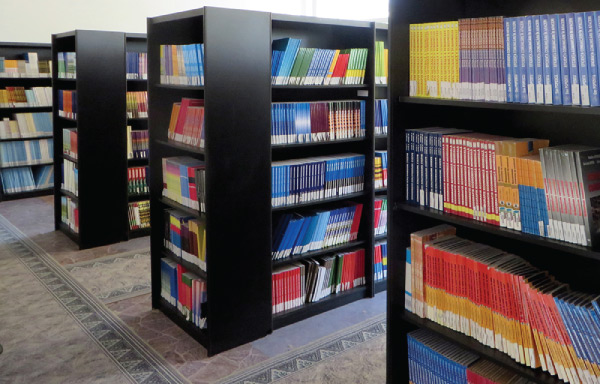 Address

Str. Cristian Pascal, no. 26-27, Belvedere Complex, A3-A4

Collections

Multidisciplinary, covering study disciplines and areas of interest according to the profile of the faculties.

Shelf ordering system

Domains and subdomains according to the Dewey Universal Decimal System (Grades 0-9) – Guide
Room type

Study / reading / book borrowing

Access points to external resources:

1 computer for accessing the online catalog or online services; the scientific databases with full-text content, bibliometrics and bibliographic; specialized online electronic resources (eg journals, ebooks etc)

Schedule

Monday-Thursday | 08.30-16.30
Friday | 08.30-14.00

Contact

021 319.19.00 / .01 int. 520
Library Repository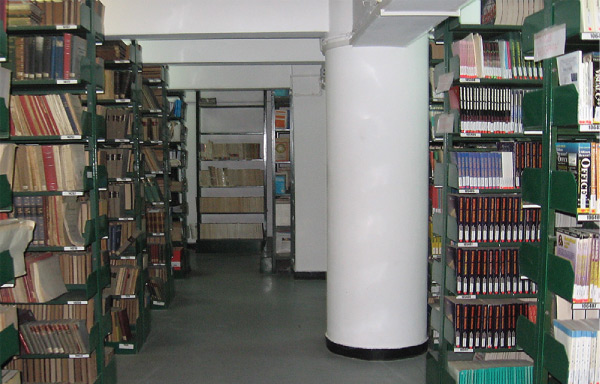 Address

Piața Romană no. 6, Ion N. Angelescu Building, basement

Collections

Periodical and monographic publications, current collection of doctoral theses (1996-present); the collections in the Depository constitute the basic fund for certain publications; the circulation fund available in the reading rooms, as the case may be, may be supplemented with the volumes in the depository; as a measure of preservation and conservation, the collections in the depository include unique publications, publications with bibliophilic value, publications from donations etc.

Shelf ordering system

Topographic (by quota)
Publication access

Indirect access – publications available in the Library's book storage room can be consulted, upon request, in the Victor Slavescu Reading Room
!!! Users can request from the depository a maximum of 3 publications simultaneously, to be studied in the "Victor Slavescu" reading room. There is no limit to the number of publications requested per day from the depository. Readers have the obligation to submit the last request for publications by 7.30 pm (one hour before the end of the working hours with the public).

Schedule

Monday-Thursday | 08.30-20.30

Contact

021 319.19.00 / .01 int. 104